Dynamic search engine
Make it easier for your attendees to find sessions and program with the dynamic search engine. They can search by keywords, date, topic or language. The organizer can define other search attributes.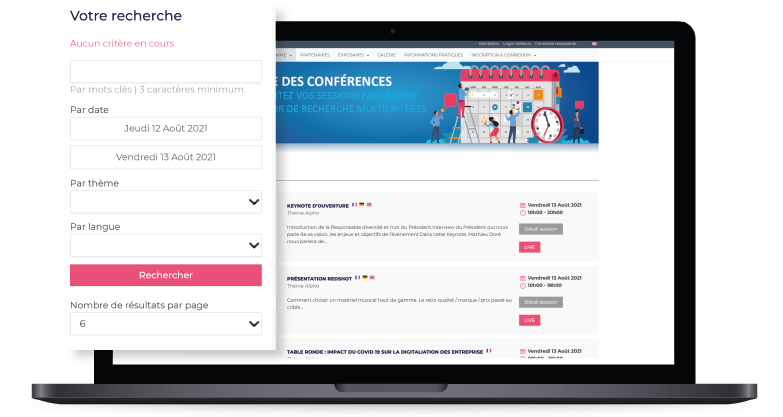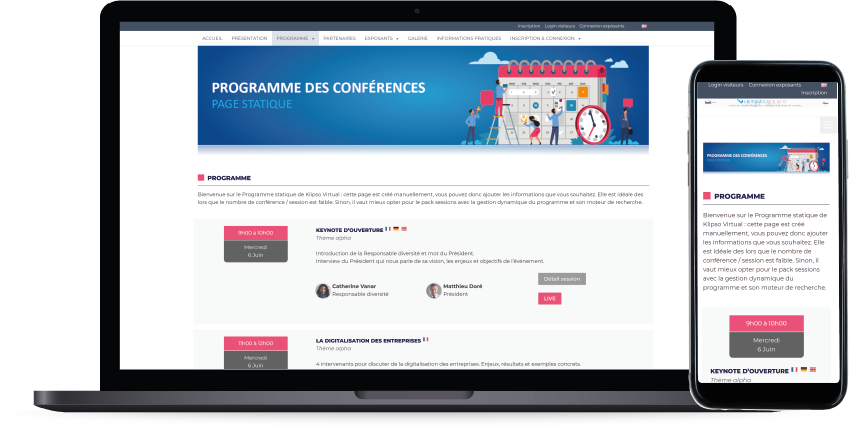 An ergonomic interface
The program can be freely accessible by everyone or restricted (only for registered participants). Navigation is fluid and the interface is ergonomic. It could be customizable in the organizer's brand colors.
Live access
Your participants can have direct access to the program. Each session added to favorites will be found in the "my program selection" tab.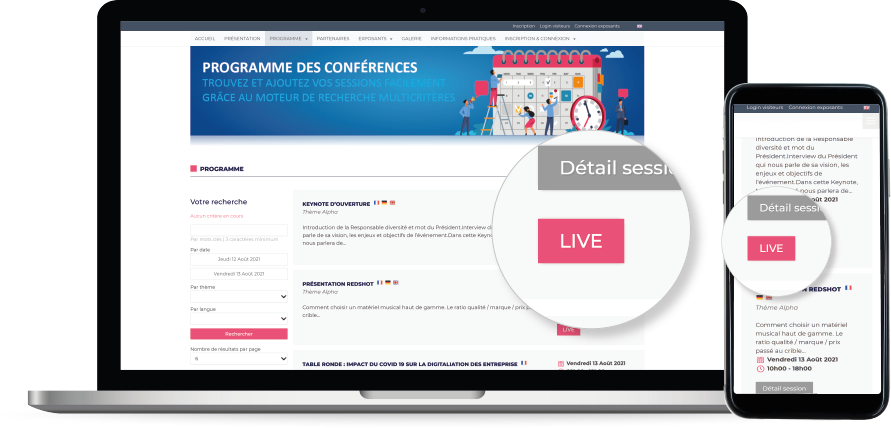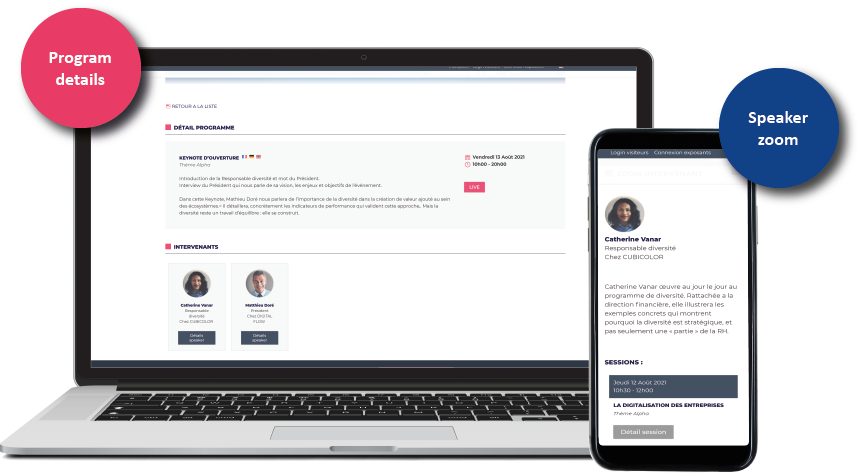 Program details
Add value to your event by adding a description that details the session and link each session to speakers. The participant could then access each speaker page.
Program and Session Search Feature Glossary
Intuitive and flexible
Easy to use
Live access
Fully integrated to Klipso's ecosystem
GDPR and CCPA compliant​
Speaker details
Secured to the highest standard
Real-time insights​ and reports
Filters and search engine
Example of using program and session search
Example of using program and session search
Example of using program and session search